Welcome to Pushkin Art Store
Nelubovich Igor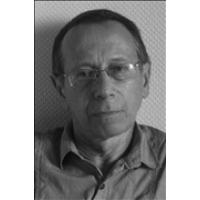 Born in Gorky in 1948 Igor Nelubovich began his education in the Gorky's Art School, later graduating from the Architecture Faculty of the Gorky's Institute of Engineering and Architecture.
After his firmal education Nelubovich became self-educated in art. Now living in St.Petersburg, he has concentrated on the historic old city itself as the artistic theme.
Main Exhibitions:
1992 – solo exhibition in "Sanct-Peterburg" art-gallery ,Switzerland
1999 – solo exhibition in "Russian House", Berlin, Germany
2000 – solo exhibition in Catholic Academy ,Fryburg, Germany
2005 – exhibition of Russian Art in Guggenheime Museum, Ney York, USA
2006 – solo exhibition "St.Petersburg through the eyes of an artist" in "Arca" art-gallery, St.Petersburg, Russia
2007 – solo exhibition "Muse of City" in Central Exhibition Hall, St.Petersburg, Russia
2009 – 2010 – group exhibition "Autumn '09, '10" , Exhibition Hall of Artists Union, St.Petersburg, Russia
Igor Nelubovich is attracted by a different kind of the city harmony. A coat of snow hiding excessive, unnecessary details is a permanent attribute of his ideal of St.Petersburg. Snow covering deserted embankments and hogged bridges, icy tranquil water, in which cathedrals are reflected like in a mirror, turn St.Petersburg, of Nelubovich into a kind of a Symbol. A Symbol of the City which lives without bustle and without being attached to any definite period of time.
Every familiar corner of the city is represented in Nelubovich pictures in a new light of its restrained beaty. A contrast of white and black, sometimes punctuated by a colorful spot, a lacy outline of transparent trees – this is a source of inspiration for anyone who perceives the depth of solitude. Here is a easily recognizable and finely rendered aspect of the Church of the Savior on Split Blood always looking monumental, but unexpectadly the cathedral acquires unusual aeriality and elegance. A simple old street-lamp or a signpost are not less important for Nelubovich than the cathedral itself – they ofthen become the main characteristic features of our time, because Nelubovich thoroughly avoids them lest the spirit of timelessness and escapism should disappear.
The artist's muse is not identic to the poet's ethereal dream. Now charming and flirty, now gloomy and languishing, she is always different at the same time has something in common with all the young girls of St.Petersburg. In the ideal City created by Igor Nelubovich she is the only and most revered resident.


Nelubovich Igor, St. Nicholas Cathedral, 42 x 84 cm, oil on canvas, 2008. 1.200 gr. ..

Nelubovich Igor, Bank Bridge, 48 x 72 cm, oil on canvas, 2015. 1150 g *Situa..
Showing 1 to 2 of 2 (1 Pages)